Poland is a pioneer of European constitutionalism. In 1791 the King and Parliament of the Republic of Poland and Lithuania passed the first constitution in the Old World, later called the 3rd of May Constitution.
The current Constitution of the Republic of Poland, passed by the National Assembly (viz. the Sejm and Senate sitting in a joint session) on April 2nd, 1997, was approved by the Nation in the Constitutional Referendum of May 25th of the same year. It was signed by the President of Poland, Aleksander Kwaśniewski, on July 16th, 1997, and came into effect as of October 17th, 1997.

Prior to that there was a Small Constitution in effect, which amended the main articles of the Stalinist constitution of 1952 and formed the legal basis of the Polish State between 1990 and 1997.
Halina's English Academy
Polish Constitution of May 3rd 1791
Polish Constitution of May 3rd 1791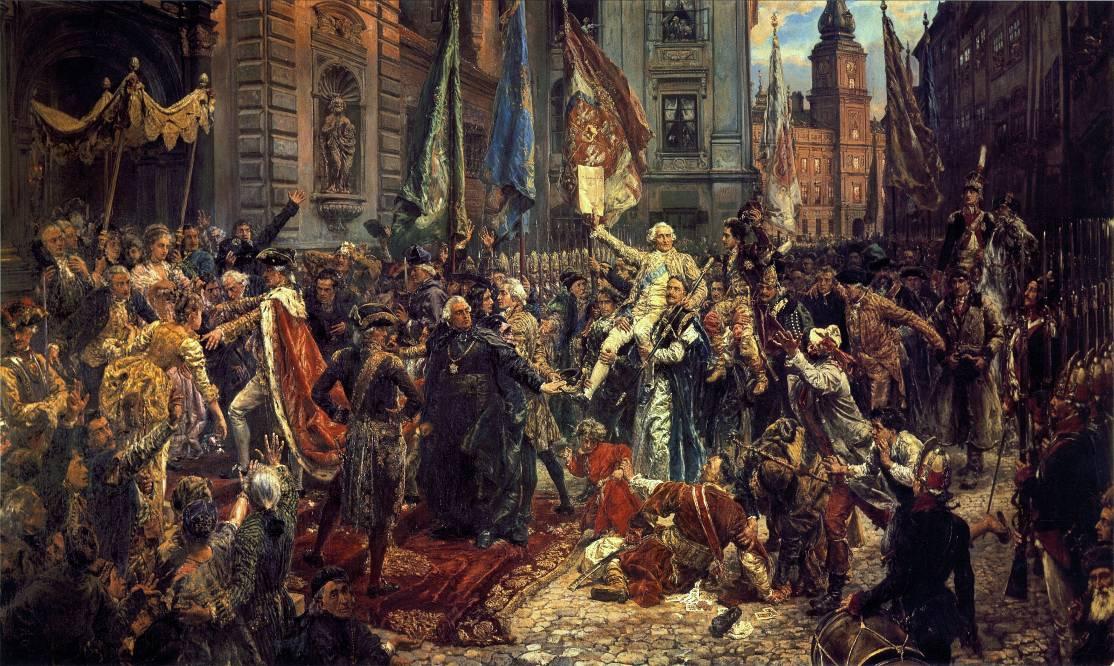 Jan Matejko's 9×15 ft painting executed on the centenary of the passage of the Constitution shows Stanisław August Poniatowski, King of Poland, being born in triumph from the Royal Palace, seen in the background where the Constitution had just been passed, to Warsaw's St. John's Cathedral. The painting hangs in the National Museum in Warsaw.
The Constitution of May 3, 1791
by Hon. Carl L. Bucki
"We hold these truths to be self evident, that all men are created equal." These words, so close to the hearts of all true patriots of freedom, begin the second paragraph of the American Declaration of independence. But we must not attribute their origin solely to Thomas Jefferson, for these words are identical to those of Wawrzyniec Goslicki a Polish philosopher whose writings were to be found in Mr. Jefferson's library. How…
View original post 1,262 more words