See on Scoop.it – Are you a Global Citizen?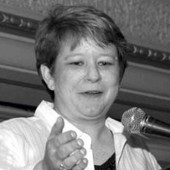 (Grammar and spelling will be corrected once I've had some sleep) It is only 6:30am here; however I am unable to sleep because historical arguments begin at SCOTUS in just 30 minutes (10am EST). To…
Halina Ostańkowicz-Bazan's insight:
Grammar and spelling………?
On the other hand, history is the most important.
See on janicelangbehn.com