See on Scoop.it – Are you a Global Citizen?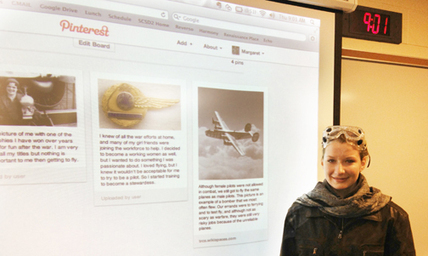 Students are currently studying World War II in my classroom. One of the elements we look at is how the World War II Generation, the Greatest Generation, was able to endure and succeed in this era. Students look at one particular character from Tom Brokaw's book, The Greatest Generation. They are required to tell their character's story from the war era using a tech tool in their presentation.
A few students have begun thinking outside of the box in regards to presentation tools. Students have been using Instagram and Pinterest as their tech tool…
Halina Ostańkowicz-Bazan's insight:
Students are required to give presentatio using a tech tool in their presentation.
See on chrisroutt.com